Description
The traditional bow "Ateas" is a stylization of the Scythian bow, which came from Eurasia, 3-5 сentury B.C. This model has a symmetric handle with a leather grip. Ateas is the name of one of the most eminent and powerful kings of Scythia (ca. 429 B.C. – 339 B.C.).
A Scythian bow and a fragment of a quiver Equestrian nomadic settlement area, Eurasia, 5th – 3rd century B.C
The Scythian bow appeared in the Bronze Age in the Eurasian steppes. It was distinguished by its compact size, flexibility and speed of the boom. The bow had a complex composite structure of several parts made of different types of wood, which increased the power and impact force. Sinew and horn were also used to manufacture the frame. The bow tips and grip were rigid whereas the limbs were flexible.
The Scythian bow was popular with nomadic peoples living in Eurasian steppes. It was a main war weapon of the Sarmatians. Such bow was light and thus perfectly suited for horse archery. The rider could freely and quickly turn around in the saddle, showering the opponents with arrows.
The Ateas is an ideal bow for children and teens. This model is also suitable for adult archers, but please note that the maximum draw length is 25 inches. For comfortable archery, the person should be not taller than 165 cm.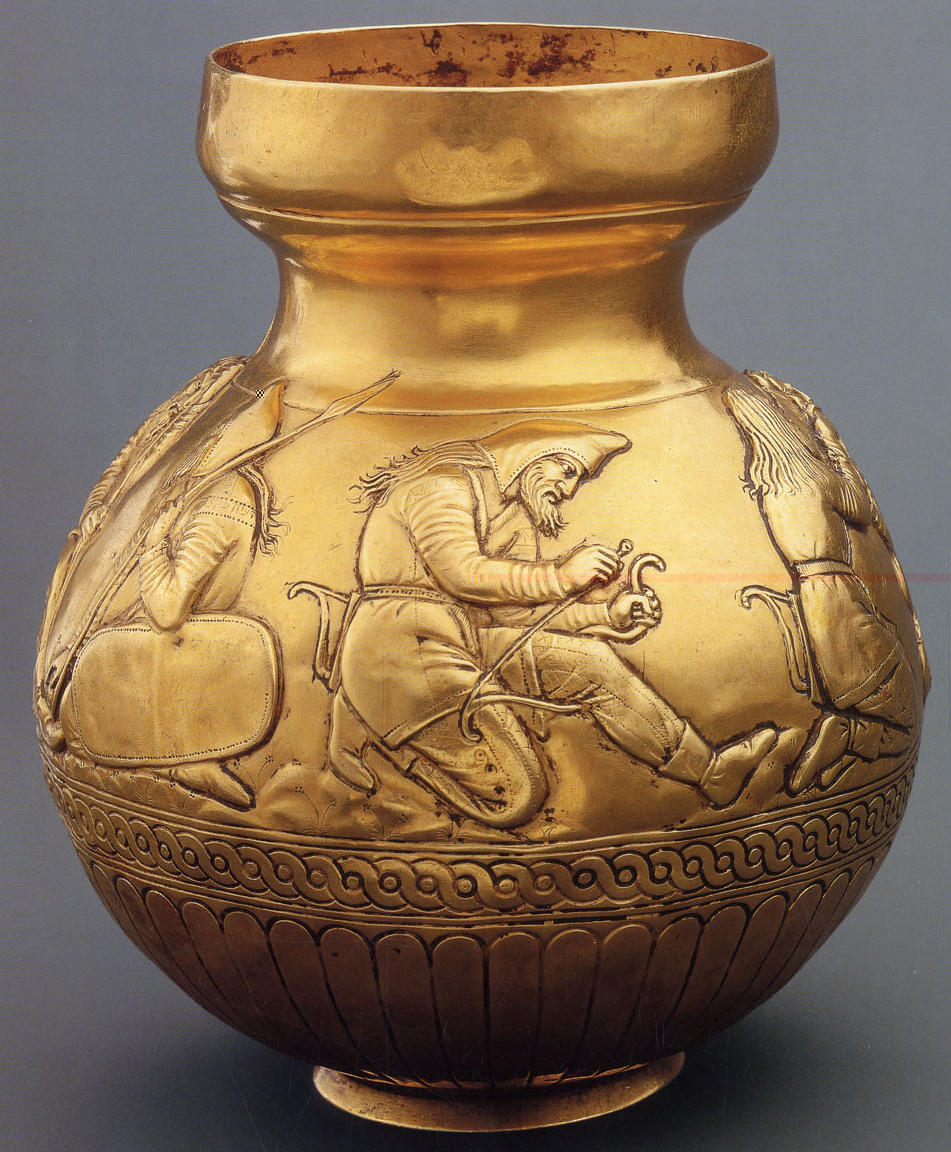 The bowstring and fabric case is complete with the bow.
Materials: ash wood + bamboo
String material: Dacron B50
Total length: 51″
The length of the string: 48″
Draw weight: 18-30#
Max. draw length: 25″
More information about historical Scythian-style bows here
Video Tutorial: how to care for the bamboo laminated bows. This video contains English subtitles, do not forget turn them on
Videoreview made by Armin Hirmer, Malta archery
Videoreview made by Jasminder Singh, Singh Archery, India
Average rating:
1 reviews
Mar 19, 2021
This is a great little bow. The craftsmanship is spot on. I can't recommend it enough, I bought it for my son and he loves it, it's perfect for beginners. The customer service at Sarmat is fantastic, they go out of their way to get things perfect the customizing they did was exactly what we needed. I plan to purchase more bows from them in the future. Thanks Sarmat!!😃🙏